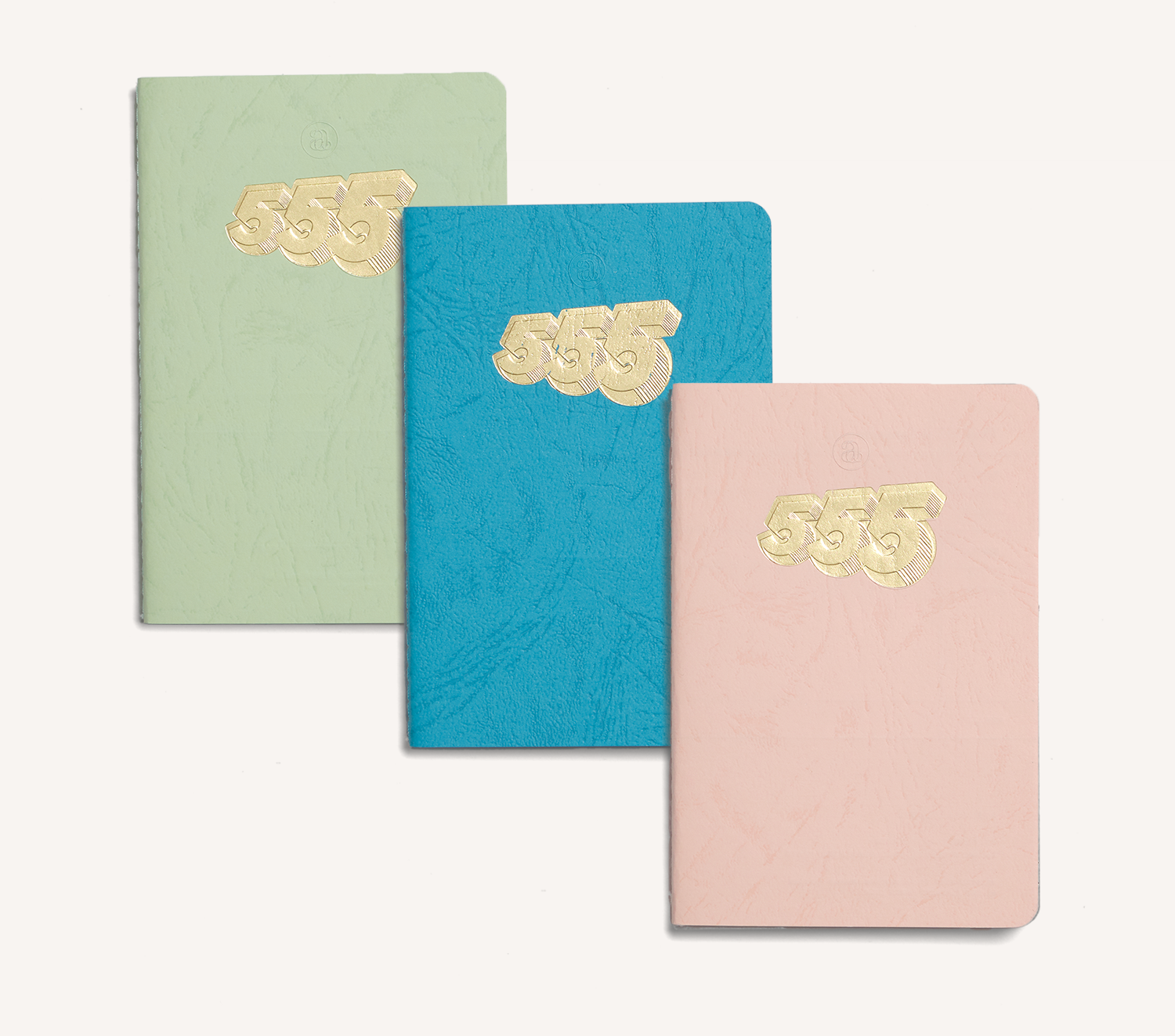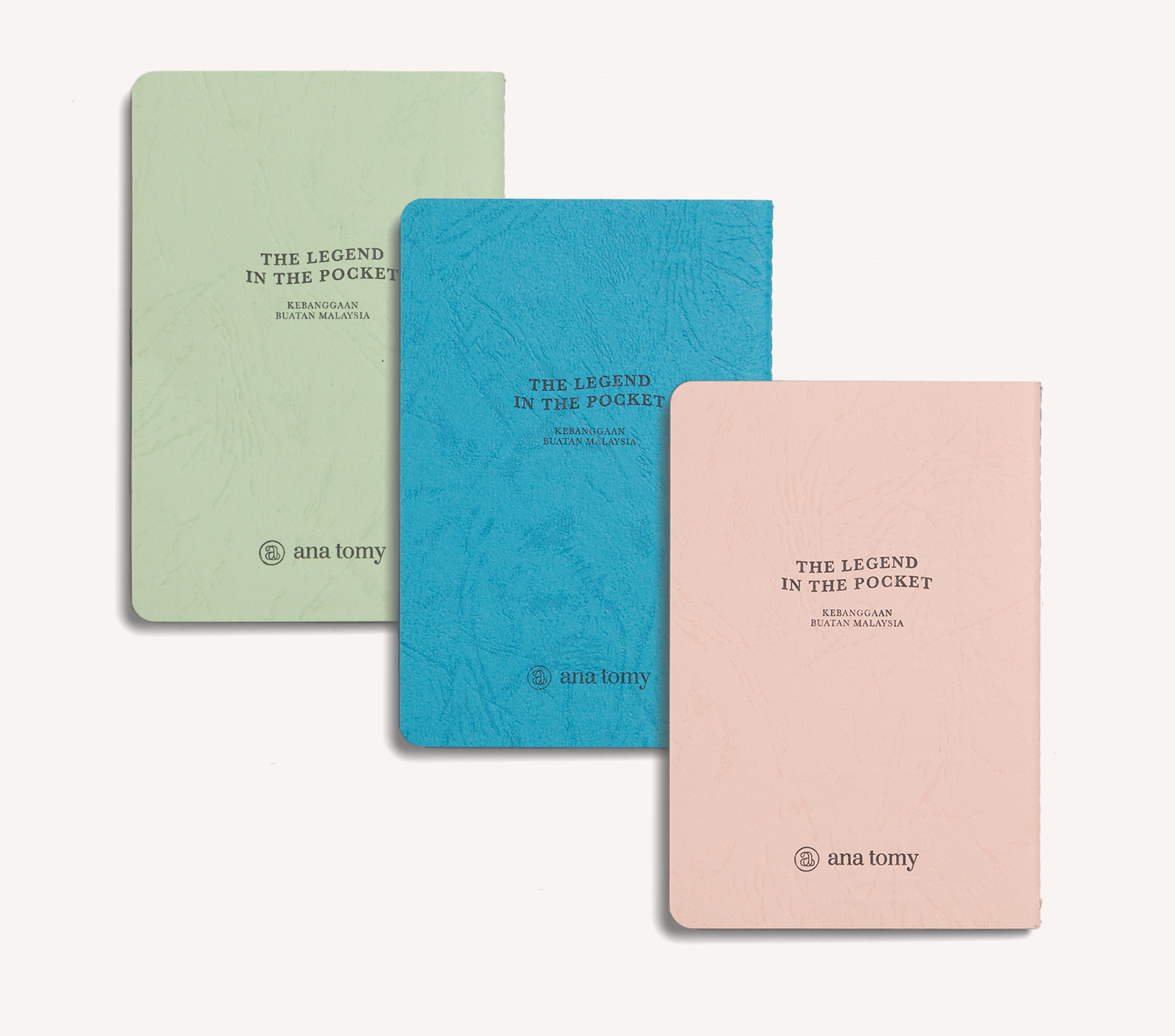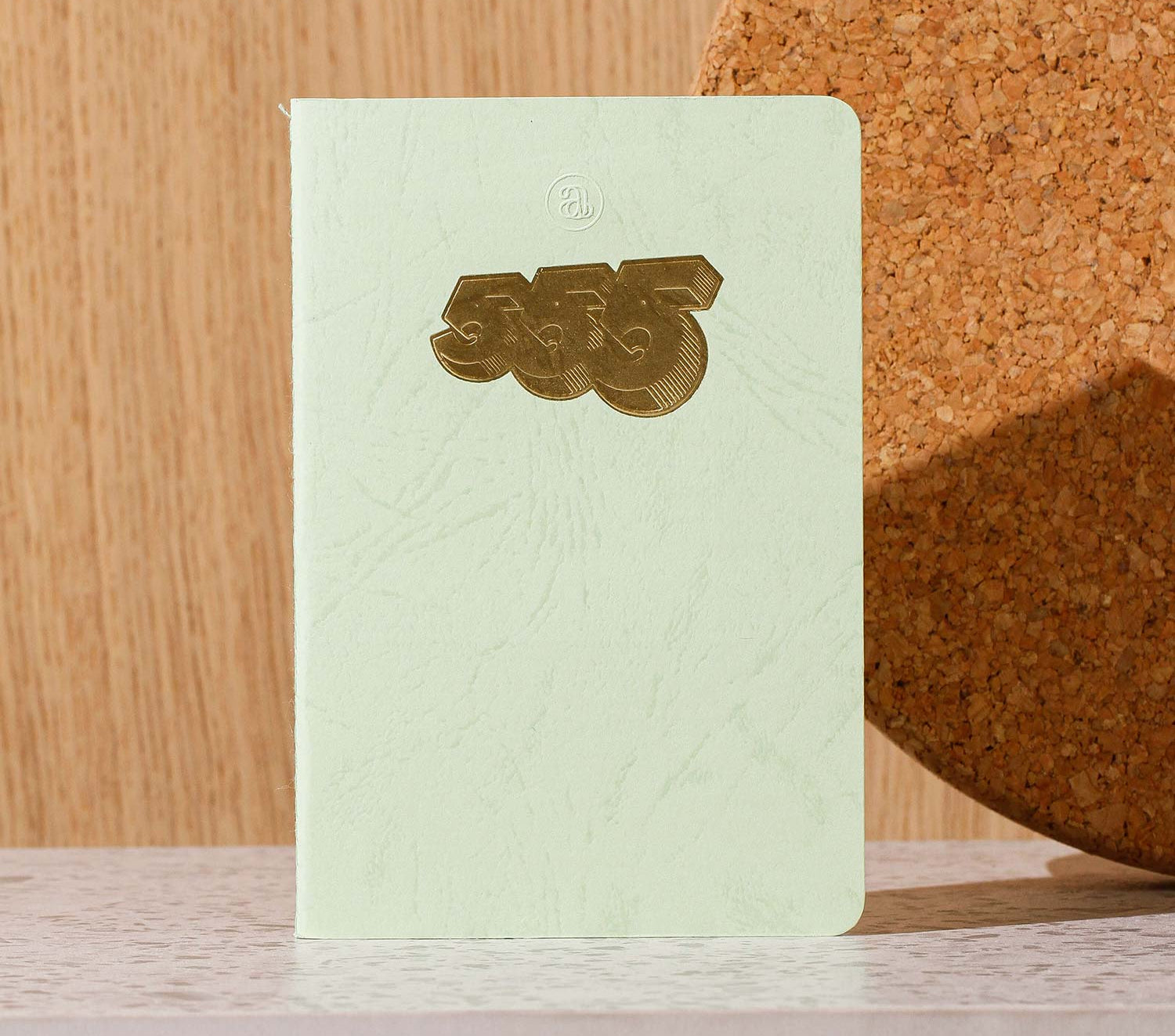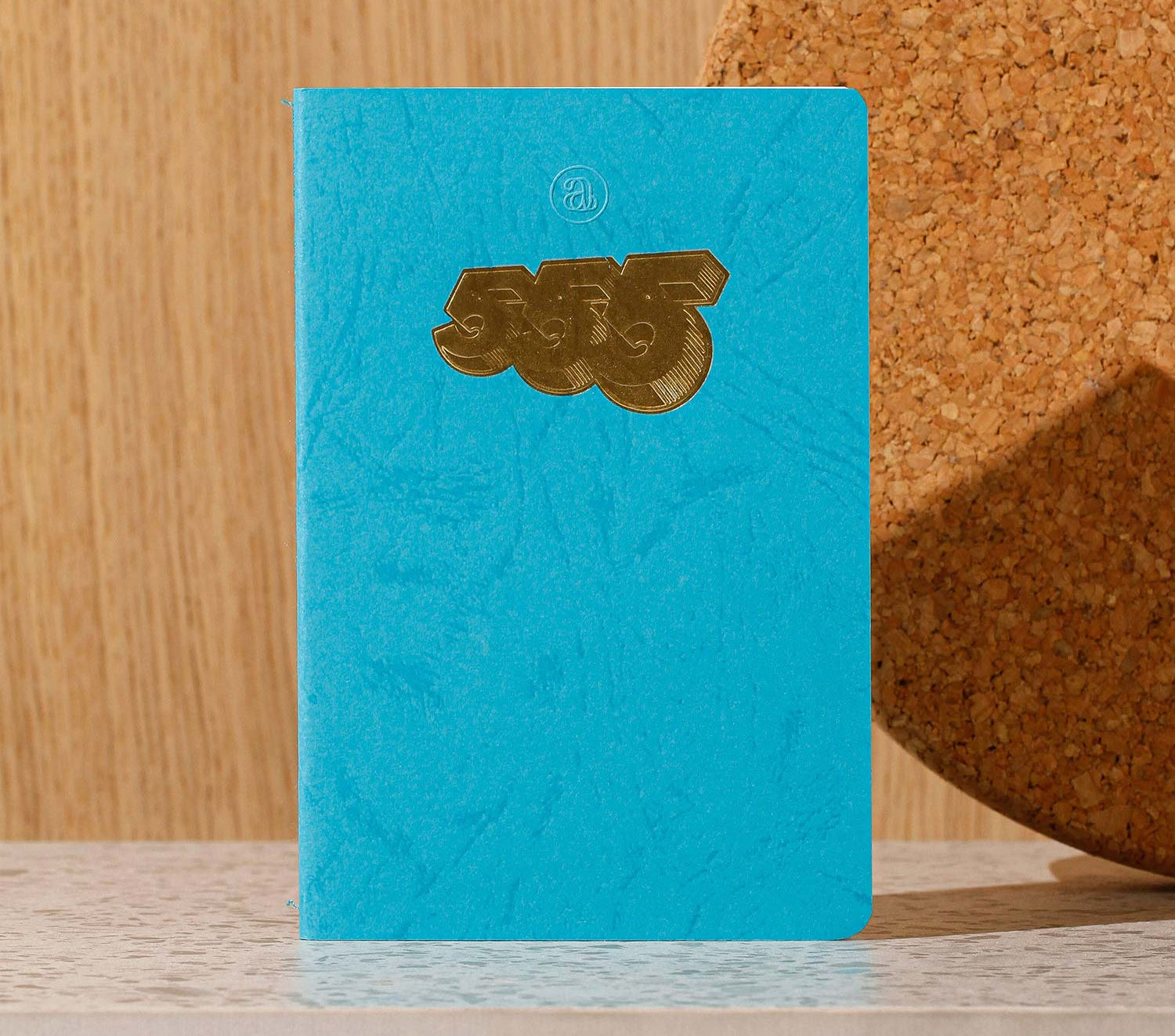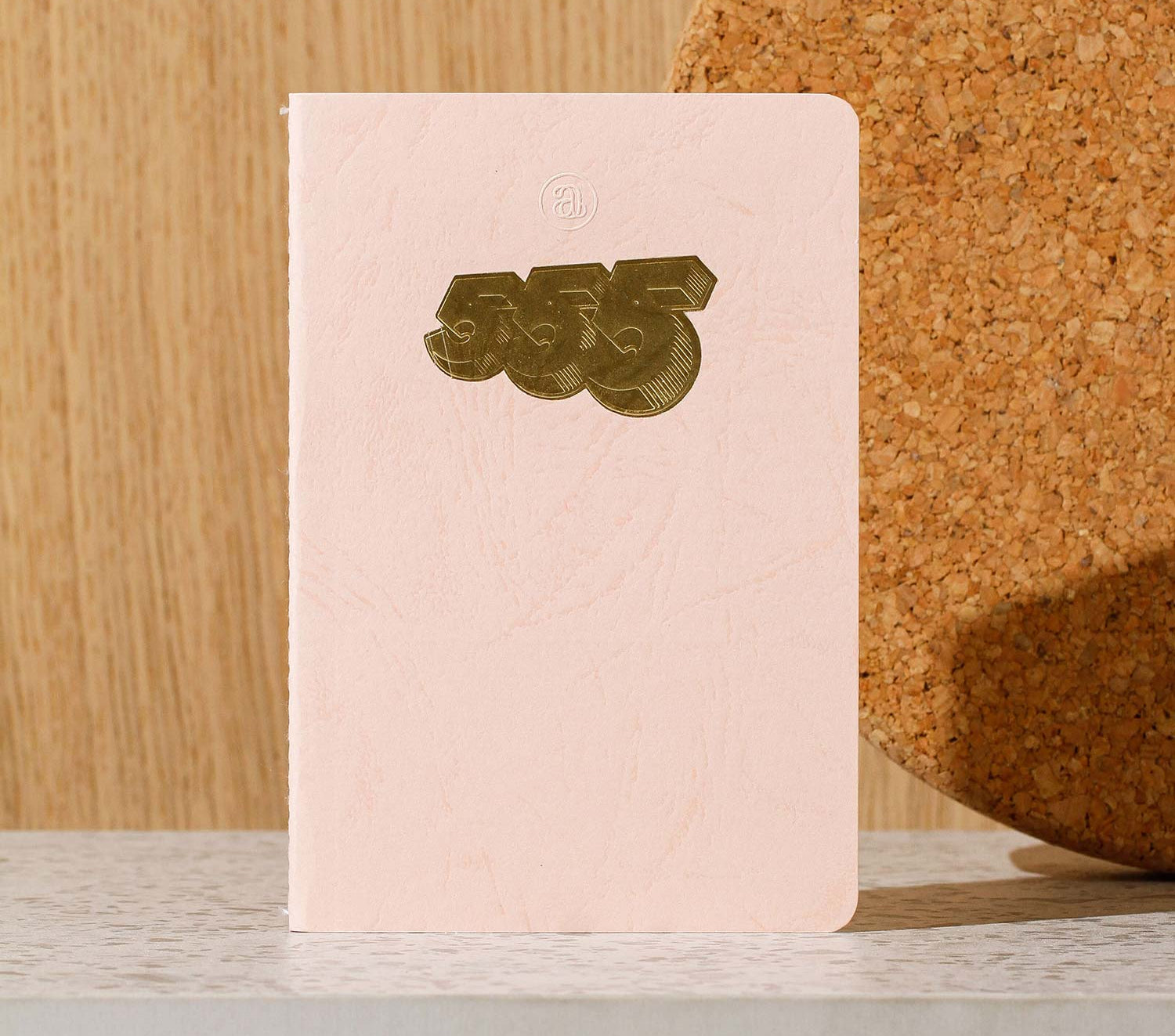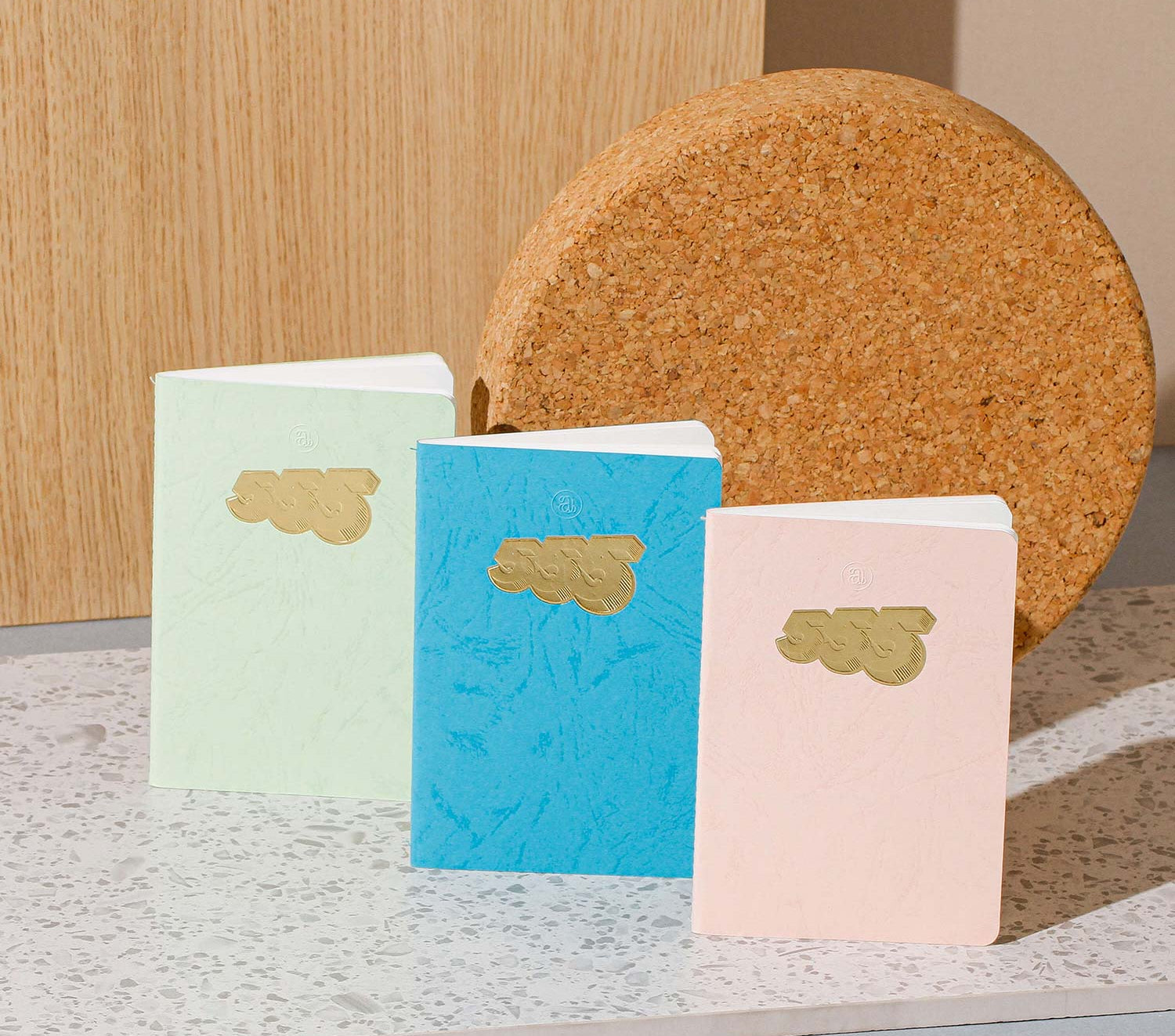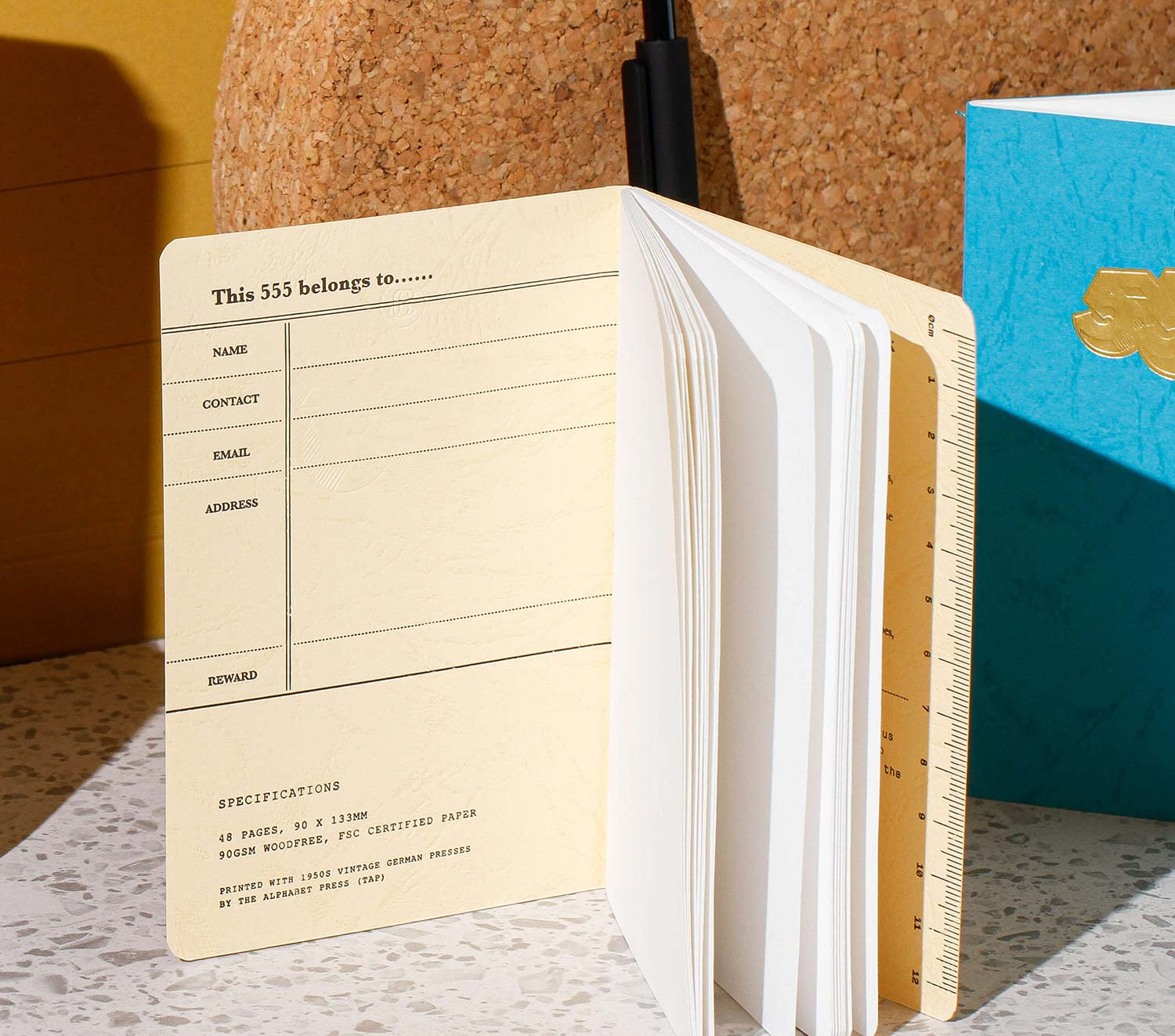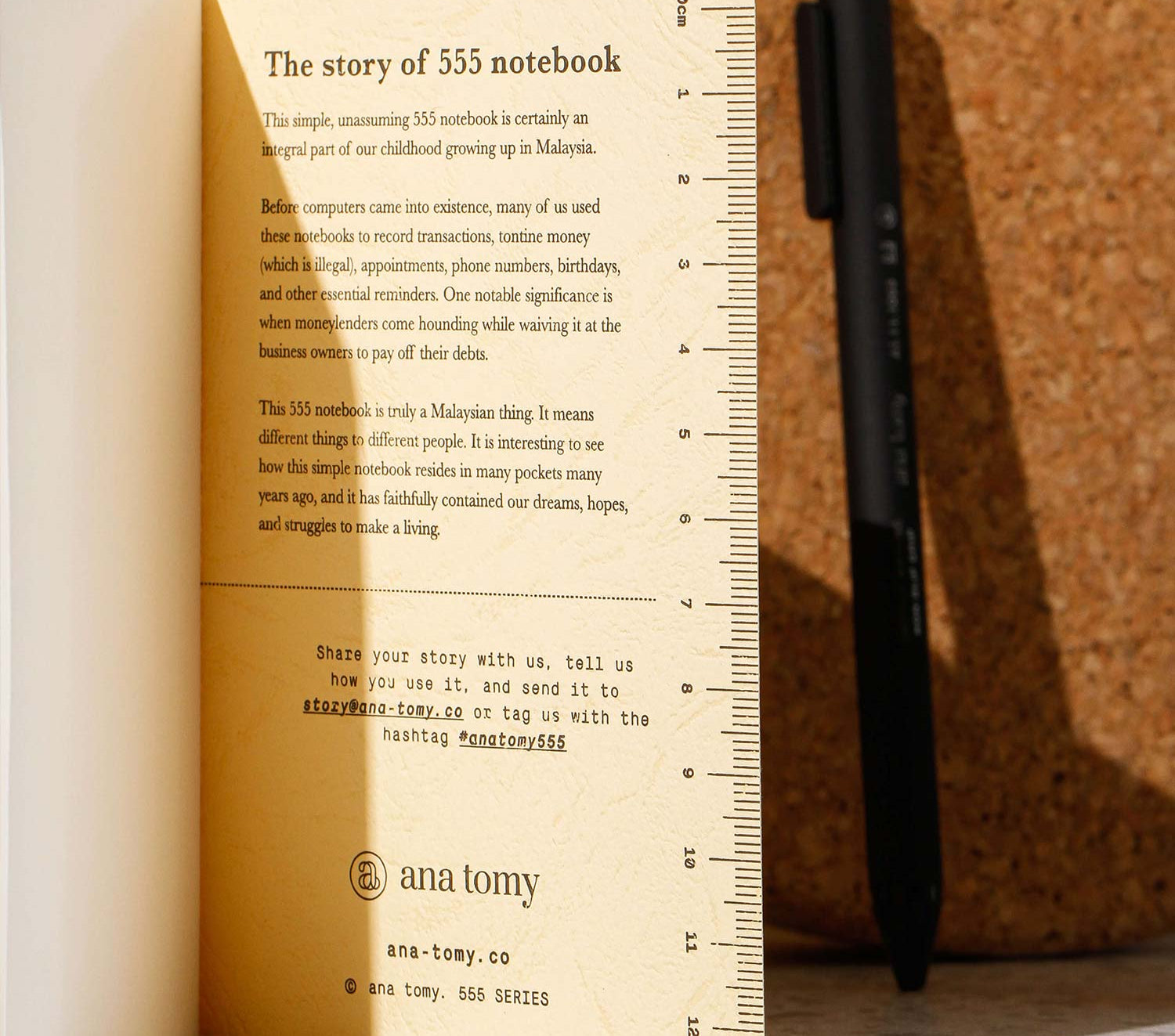 Description

This casual, super-compact notebook is an exclusive reinterpretation of the legendary 555 notebooks. Designed for your everyday carry. Always be ready when bright ideas come to you on the go.
Info

This simple, unassuming 555 notebook is certainly an integral part of our childhood growing up in Malaysia.

Before computers came into existence, many of us used these notebooks to record transactions, tontine money (which is illegal), appointments, phone numbers, birthdays, and other essential reminders. One notable significance is when moneylenders come hounding while waiving it at the business owners to pay off their debts.

This 555 notebook is truly a Malaysian thing. It means different things to different people. It is interesting to see how this simple notebook resides in many pockets many years ago, and it has faithfully contained our dreams, hopes, and struggles to make a living.
Specification

48 Pages
Plain
90gsm Wood-free, FSC-certified paper
Colours: Pink, Turquoise & Mint
Letterpress printed by The Alphabet Press

Size: 90mm x 133mm
Weight: 500g
Saddle stitch binding
Pocket-sized
48 pages of pure writing pleasure
86gsm ecological paper made in Italy
Grid guide sheet included
Printed ruler on back cover
All the ana tomy reasons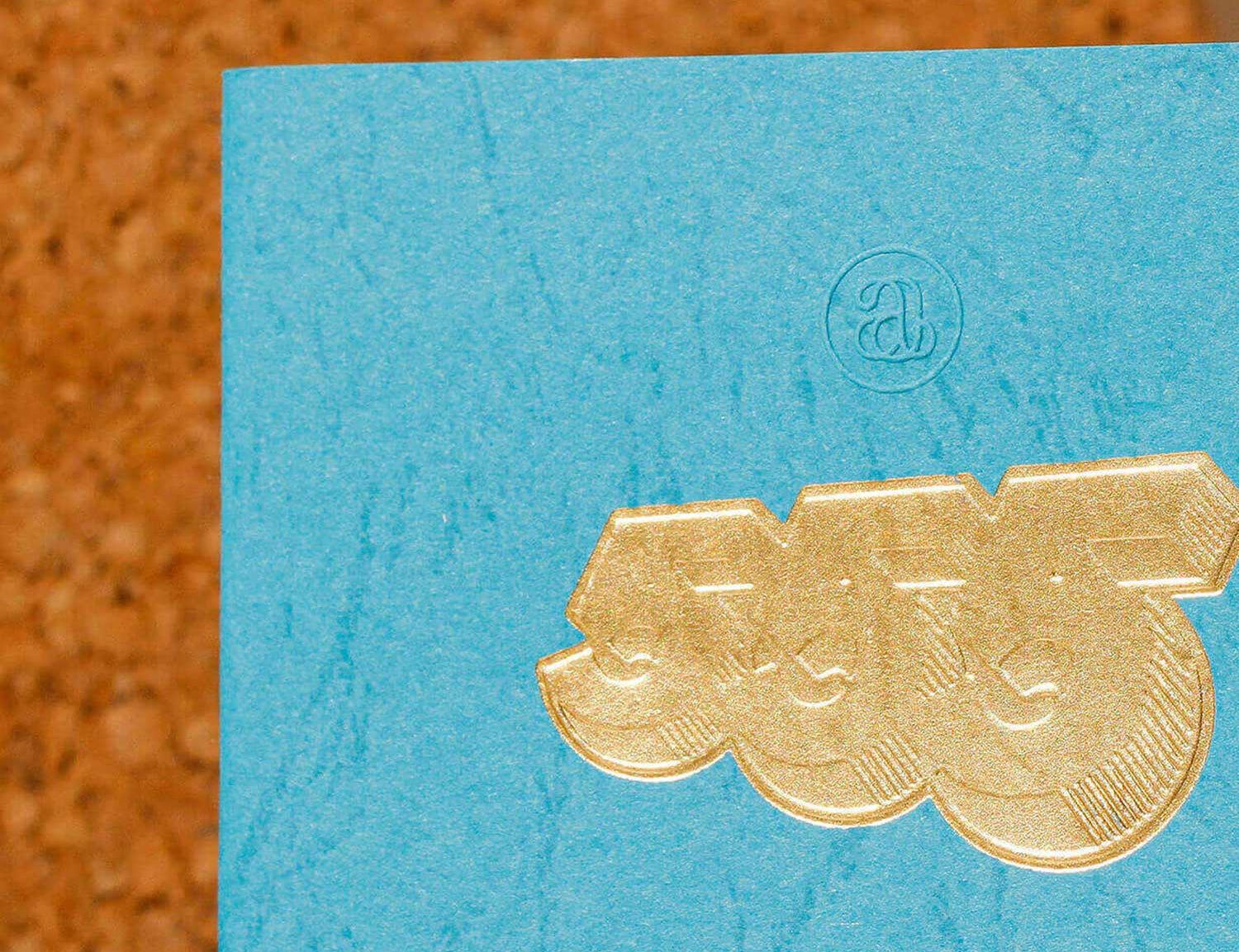 Tactile 555 logo
An unparalleled approach to relive the legend pocket-size notebook. We take it to the next level visually with premium hot stamping and embossing finishing.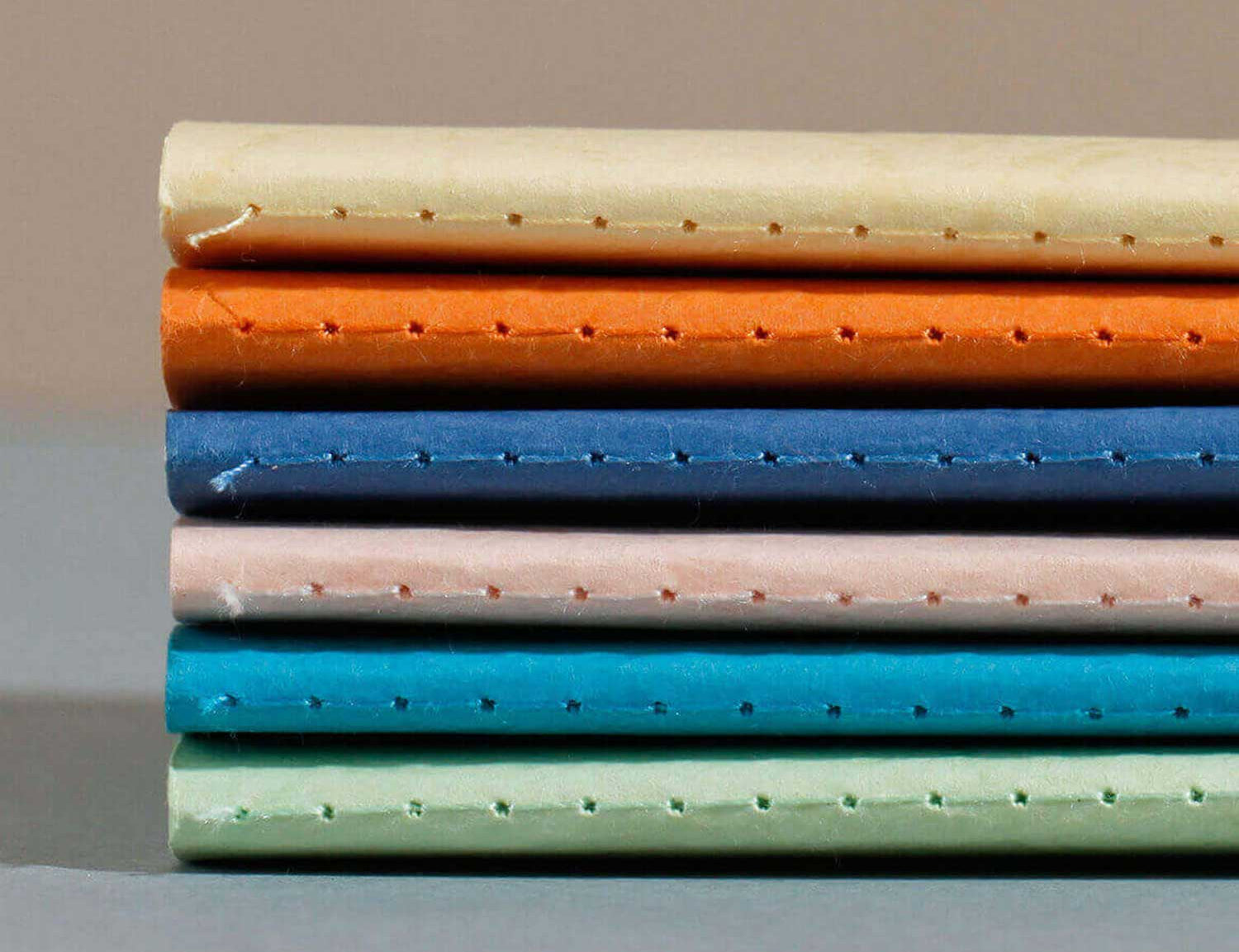 Saddle stitch binding
Instead of using saddle binding, we enhanced it with the saddle stitch method. This means better binding quality without the worry of the rusted staple.
Grid guide sheet & bookmark
Draw or write like a master. Align your drawing or writing with this handy 5mm grid guide sheet, or simply use it as a bookmark.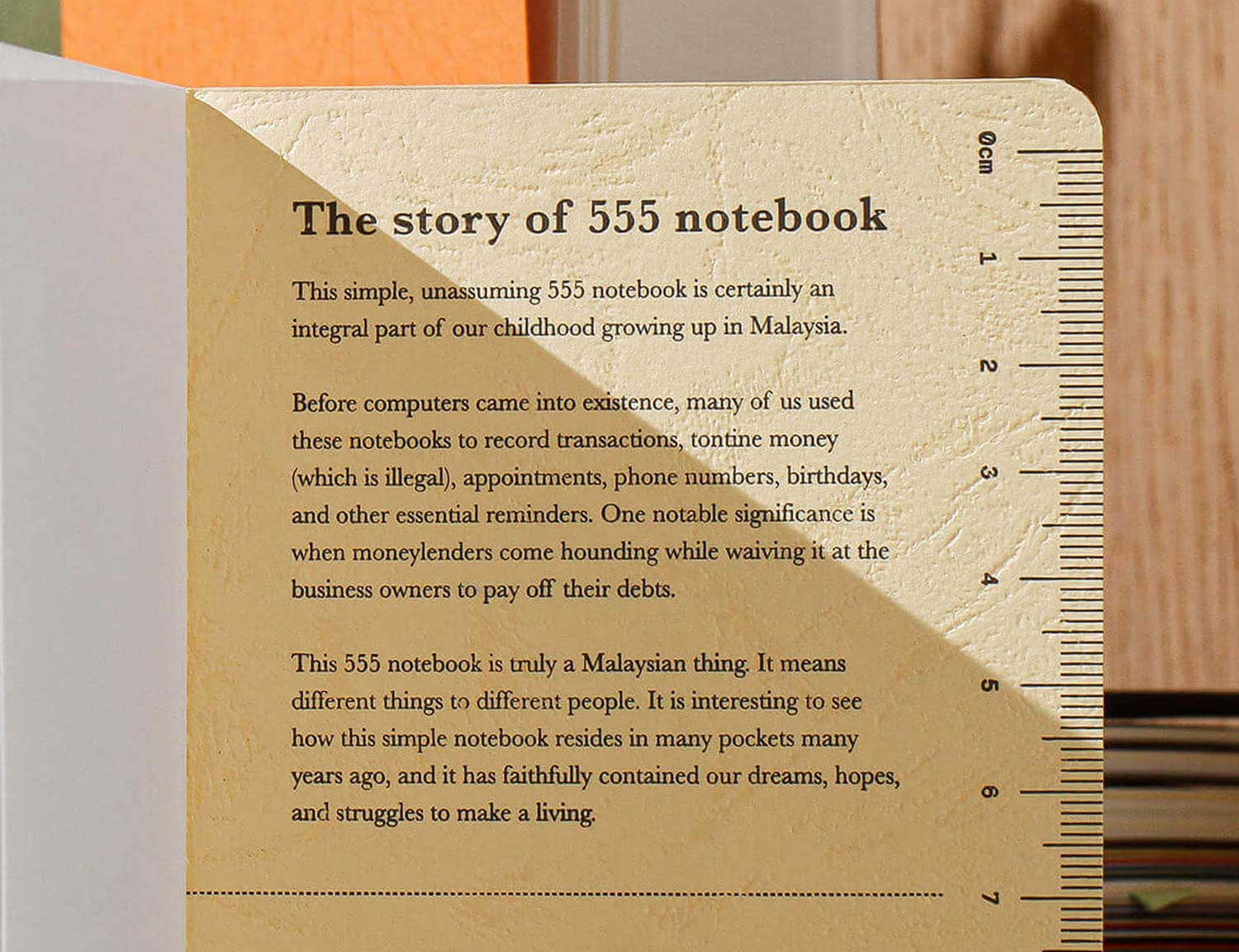 A ruler for you
A handy printed ruler on the back cover–take it with you anywhere, measure anything effortlessly. It's that simple.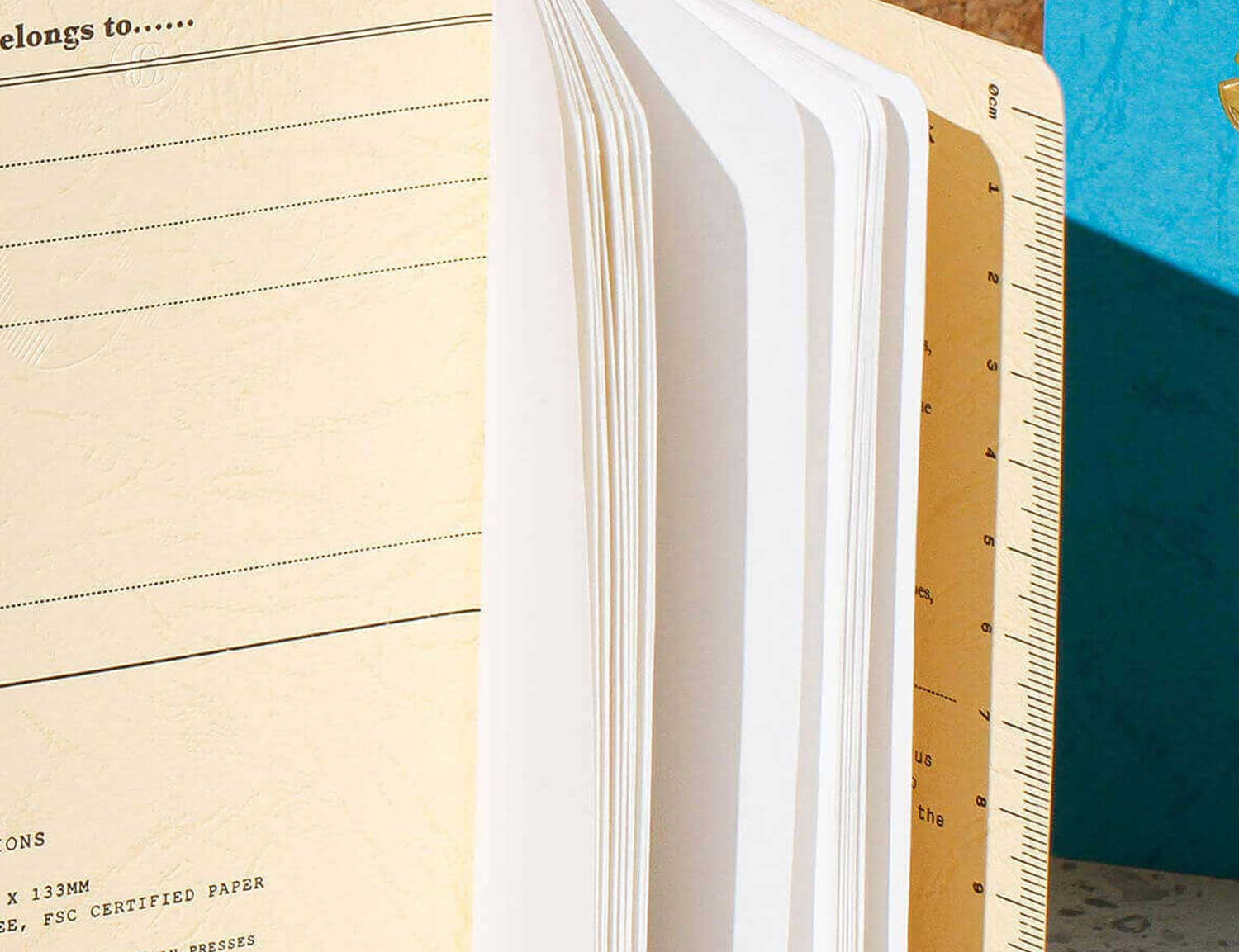 48 pages of writing pleasure
Crafted with the same top-notch paper we use in our Classic Series, because we don't compromise on quality.