Brown—Lilin+Co Scented Candle with Leather Holder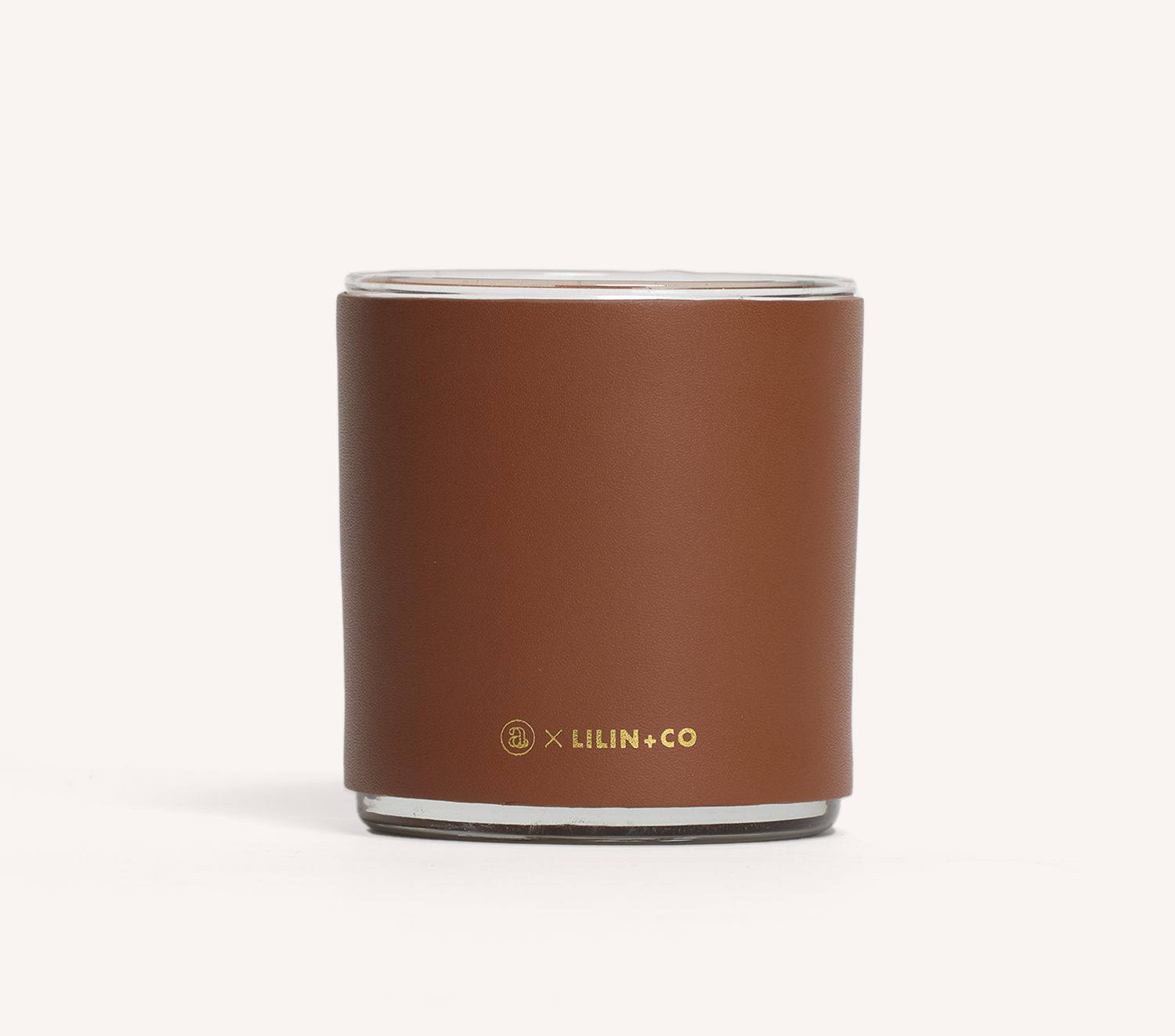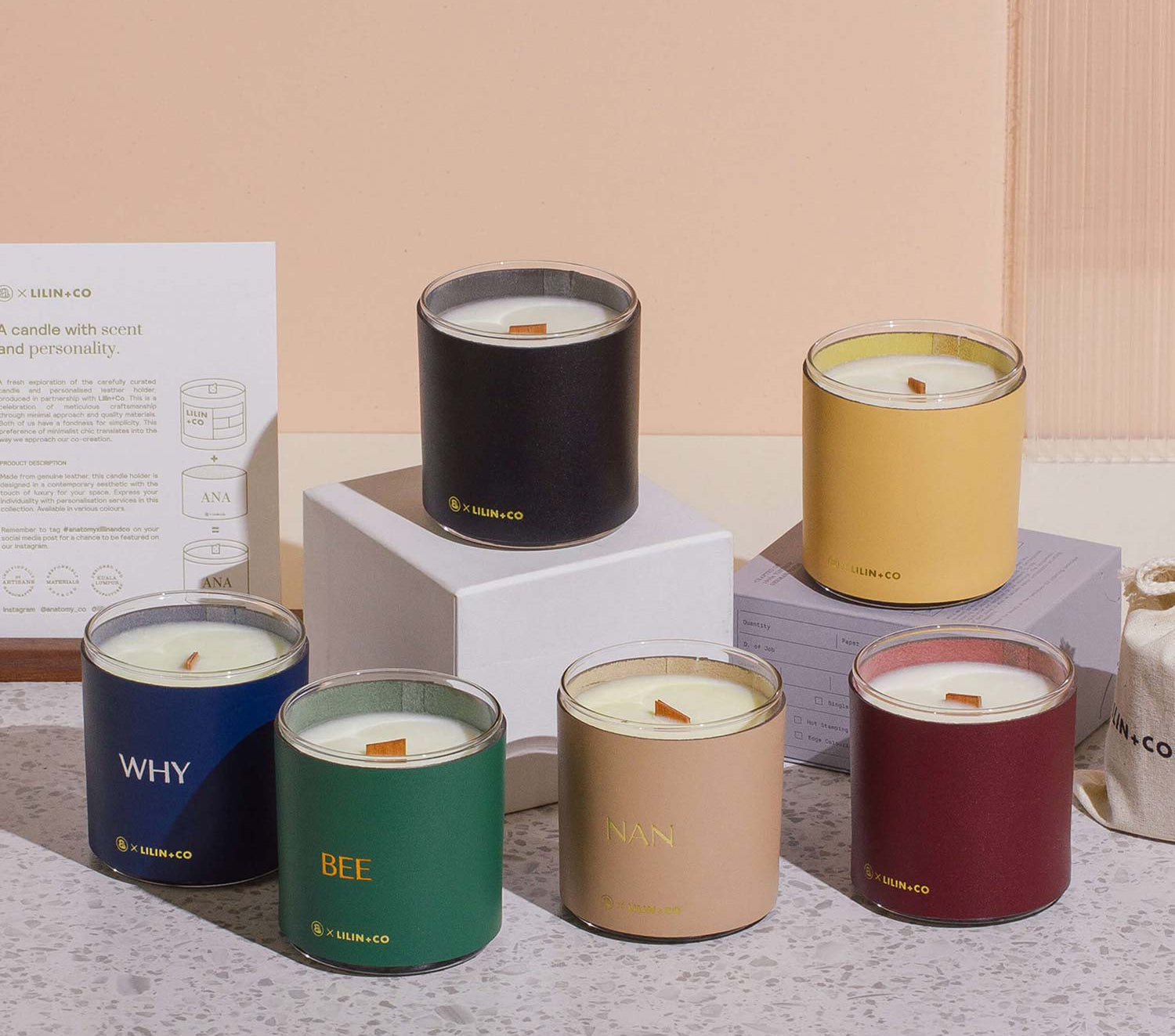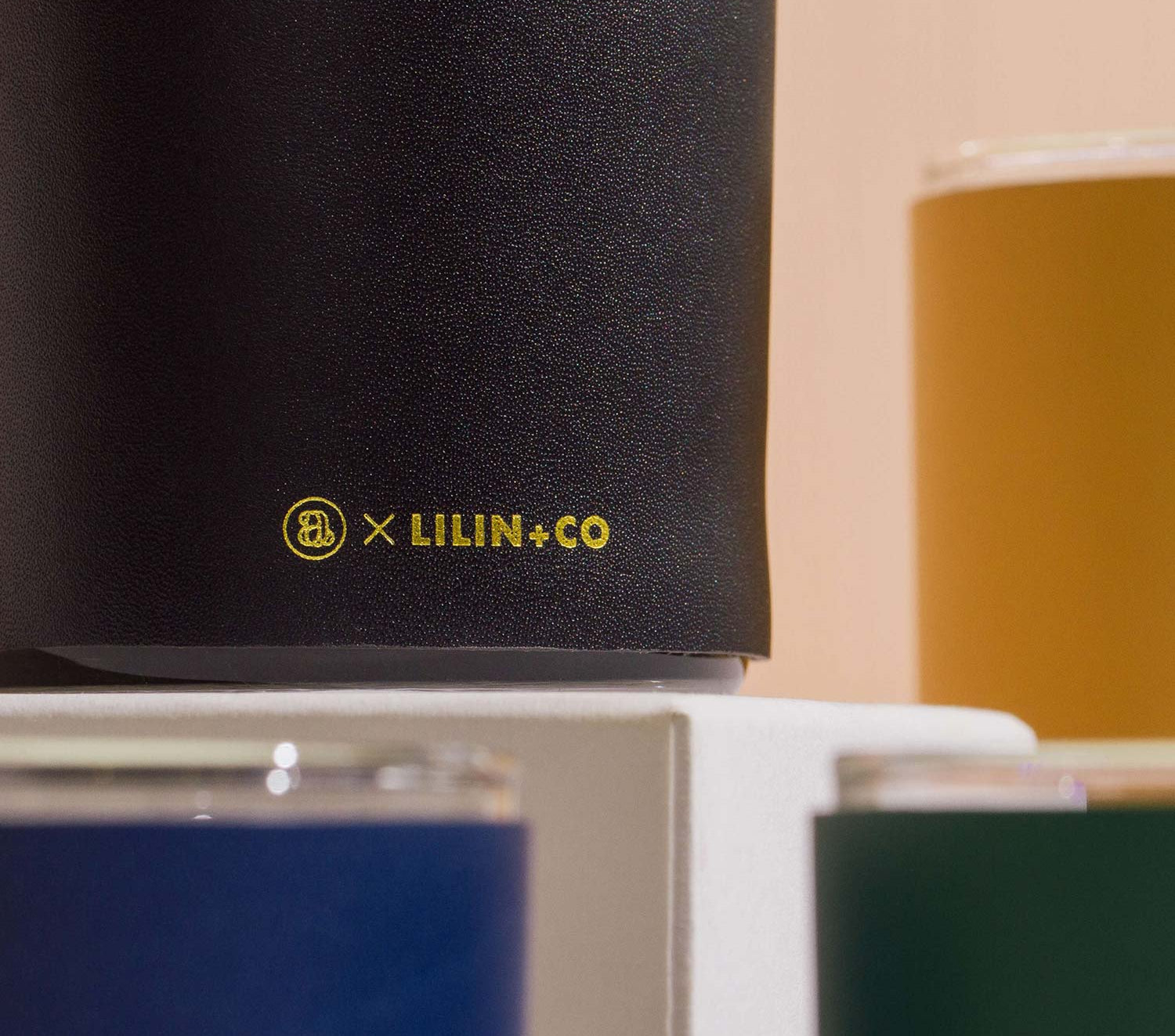 Brown—Lilin+Co Scented Candle with Leather Holder
Engrave your name, initials, or numbers to make it unmistakably yours. Maximum 3 Roman letters.
Text Colour
Gold
Personalisation text required!
Order now, get it around
Description

Lilin+Co candle creates soothing sounds of a crackling fire when you lit it up, which adds a luxurious, cosy experience to any space. Up to 40 hours of burning time. Recommended for large areas such as a master bedroom or living room. Formulated using the finest quality ingredients and packaged in aesthetically beautiful packaging, perfect for using it to sustain a delectable aroma in your room all day and all night.
Brown—Lilin+Co Scented Candle with Leather Holder
Crafted from haircell leather
Reusable canvas pouch
Wood wick makes a pleasant, gentle crackling sound when lighted up
Hand-poured soy wax candle
Personalised monogram
Some of the ana tomy reasons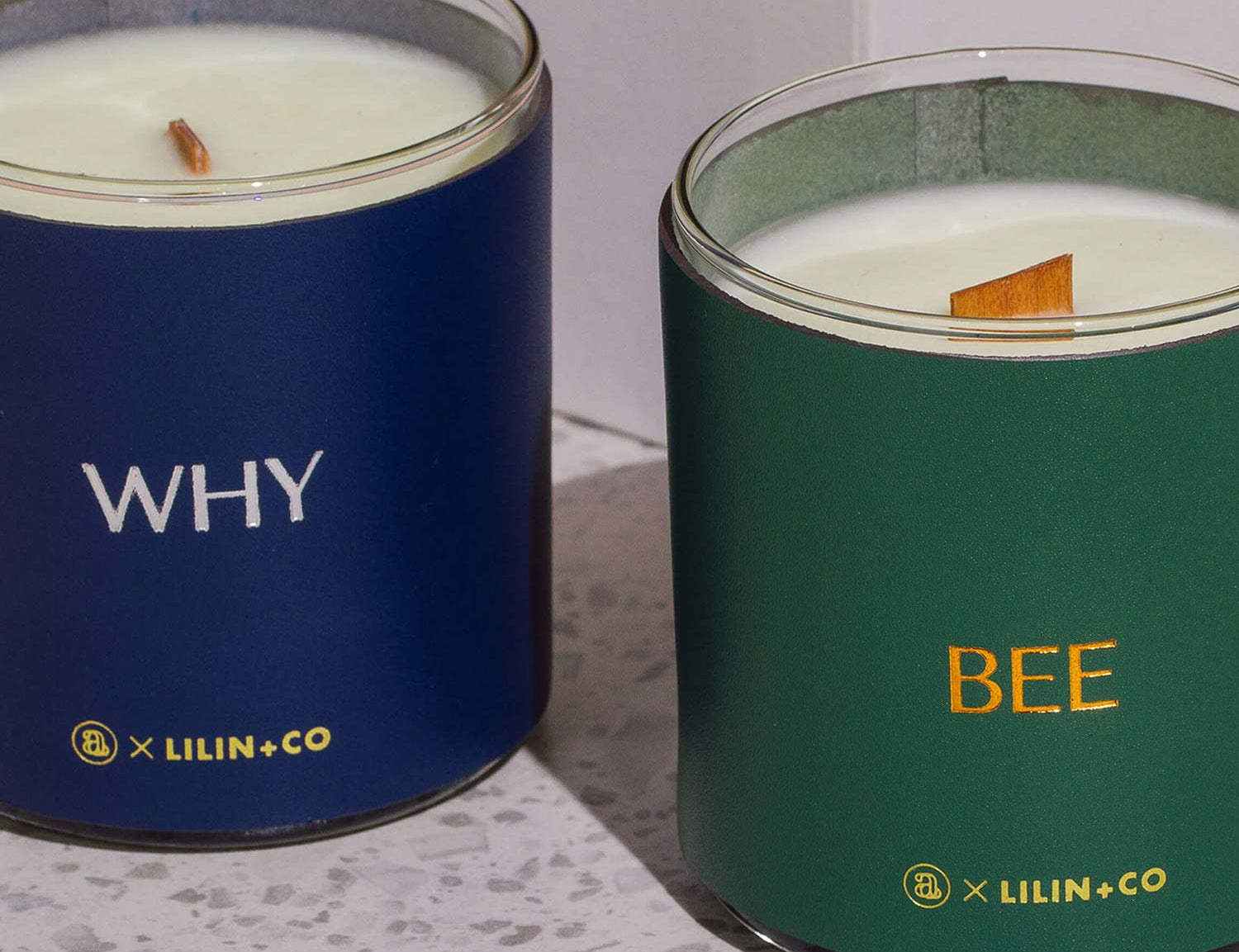 Make your mark
Make it entirely yours! Opt for the exceptional hand-pressed monogram by our artisans—the definite conversation starter.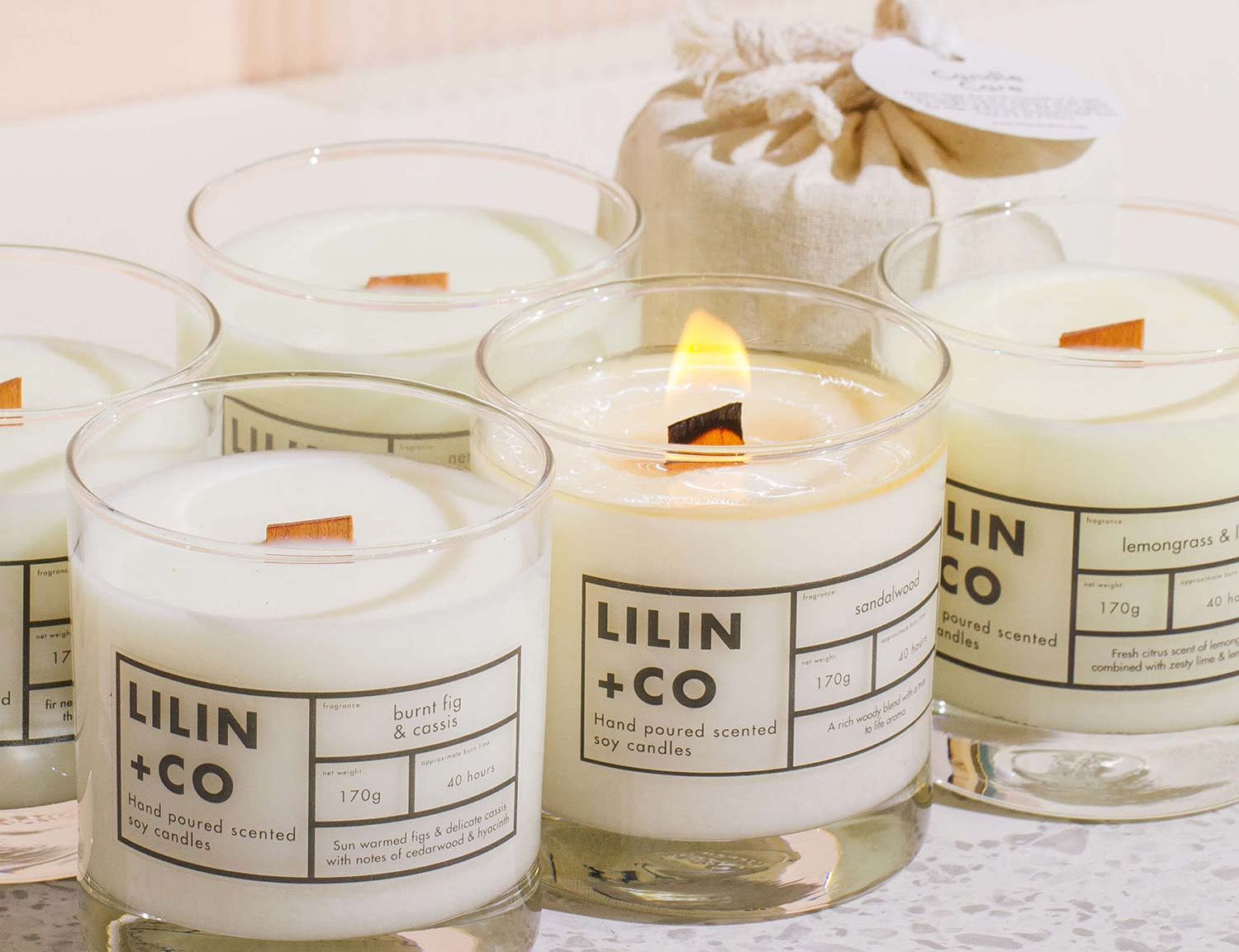 Smell good, all day
Choose from a selection of our 6 favourite scents. Smell good, smell right.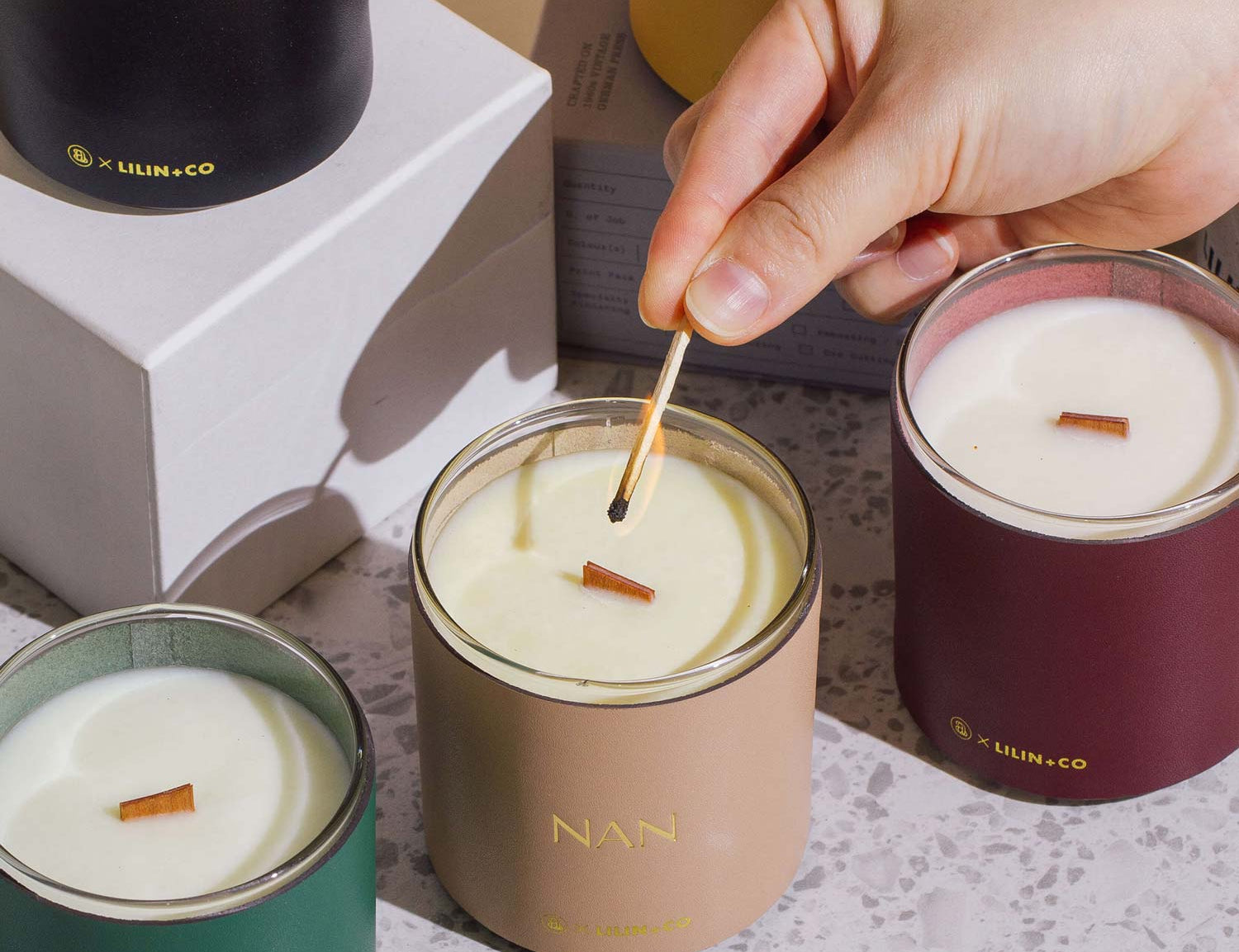 Sound pretty good too
Releases soothing sounds of a crackling fire when you lit it up, which adds a luxurious, cosy experience to any space.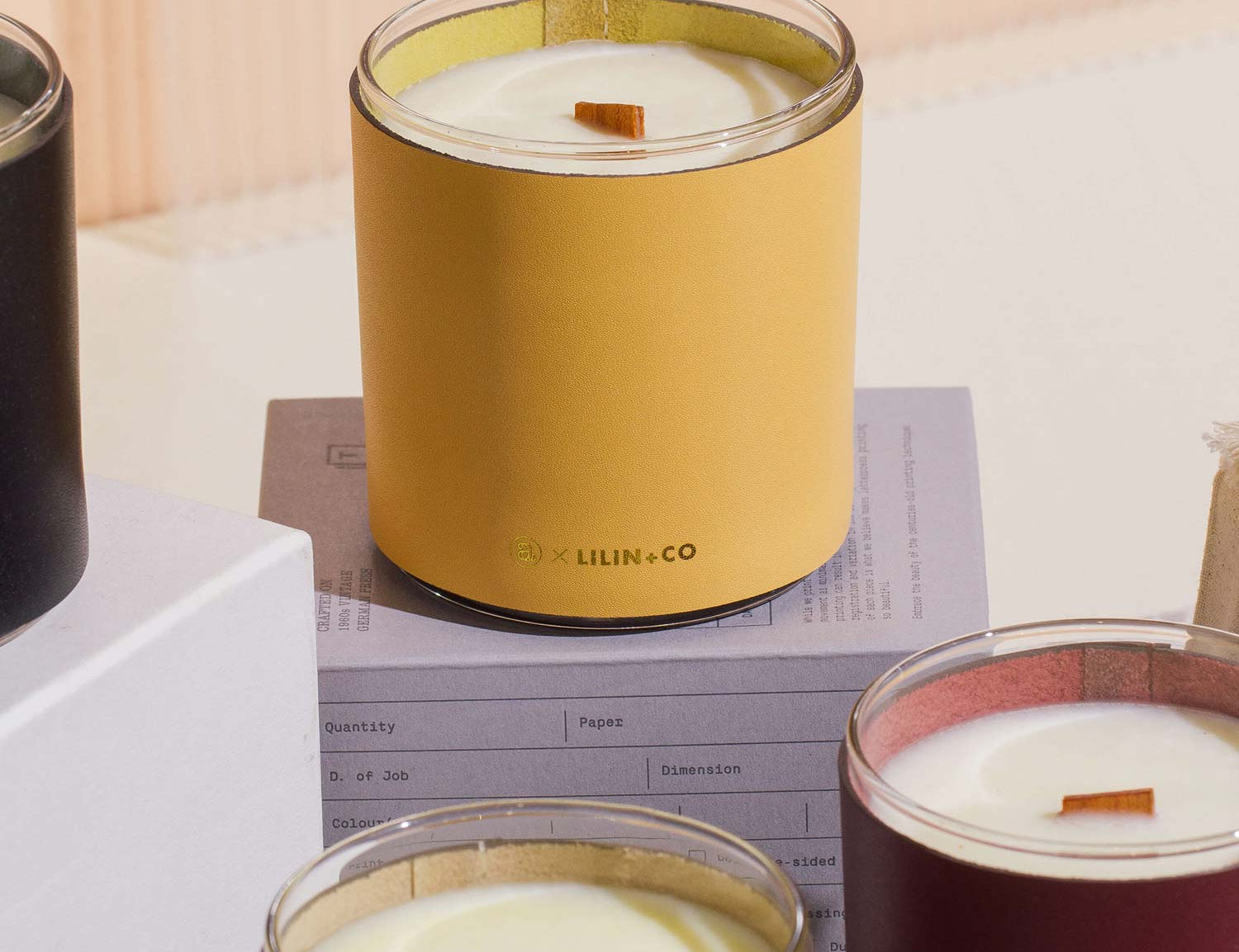 Why soy wax?
Simply because it's less toxic, longer burning time, renewable & biodegradable, and most importantly, it produces less heat. Each candle is scented at its peak to achieve the maximum fragrance throw.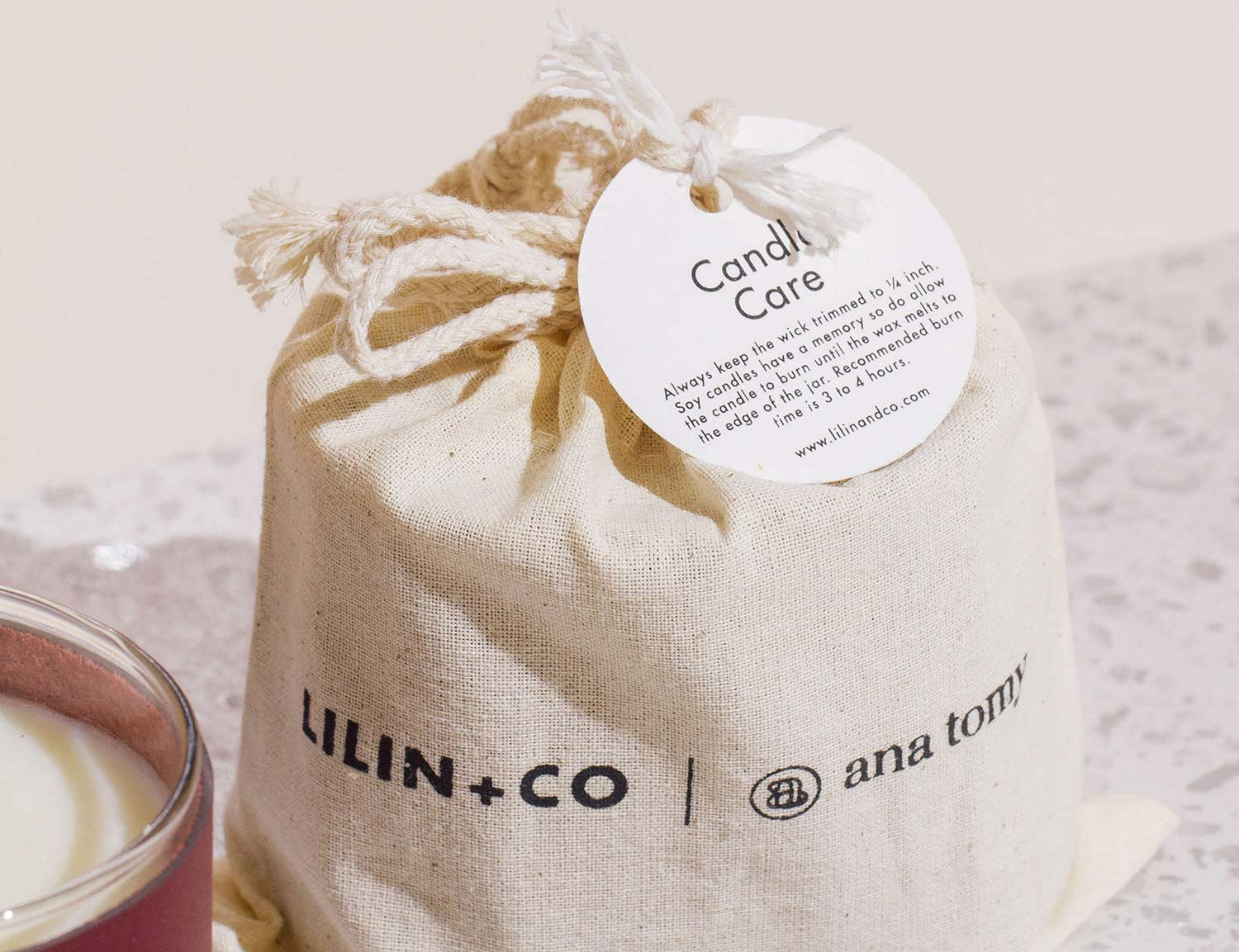 Perfect for gifting
Beautifully made, custom-fitted canvas pouch. Reuse it to store your small little precious things.
Find out more about the scents

Eucalyptus & Pine

Smells like a walk in forest after the rain. Cleansing scent of eucalyptus balanced with zesty lemon & soothing lavender.

Neroli & Ylang Ylang

Transport yourself to the cool island breeze of Bali where blossoming ylang ylang trees are in abundance. Contains natural calming properties to promote relaxation.

Lemongrass & Lime

An uplifting botanical blend of lemongrass combined with zesty lime, lemon peel and a soft floral undertone conjures up images of your very own lush, tropical rainforest. A crisp, revitalising scent that is purely refreshing and great for warding off unwanted insects and mosquitoes.

Burnt Fig & Cassis

A bright summery day calls for a picnic by the park. Lay down your mat, unpack your picnic basket and bask in the warmth of ripe sun warmed figs and juicy blackcurrants. A rich, spicy fragrance enhanced with notes of cedarwood and hyacinth to warm up those cold rainy nights.

Wild Frangipani

Nothing brings back summer holiday memories quite like the scent of frangipani. White sand beaches, warm summer nights fragranced with sweet frangipani flowers swaying under the cool ocean breeze.

Lychee & Black Tea

Robust black tea leaves infused with a splash of sweet lychee. A soft, delicate and unisex fragrance that smells like clean linen.
Things you should know

Shown images are for illustration purposes. Actual colour may vary.
Monogram on cover may wear off with time or scratches.
Normal wear and tear are part of the aging process.
We can't deliver to PO boxes or reshipping services.
Shipping cost is location-based; customs and taxes related to shipping will be paid by the recipient when the order is delivered.
Product features and specifications are subject to availability and may change over time.
Shipping & Returns

Timely deliveries

Anticipate delivery within 3-5 days in Malaysia, and 10-14 days internationally (Monday-Friday, excluding holidays). We minimise bubble wrap for eco-friendly shipping. Our sturdy boxes ensure protection, caring for the environment over flashy packaging. Let's embrace a greener future through reduce, reuse, and recycle.

Returns

Customised and personalised items are tailored uniquely for you, thus, they can't be returned unless there's a manufacturing fault.

Should any damage occur during shipping, ana tomy ensures a full refund or exchange. Return postage for damaged, defective, or wrongly sent items will be reimbursed. Reimbursement will be in the original payment form.

For all cases, provide original proof of purchase and return products within 14 days for ana tomy to process refunds/exchanges. Reach us at hello@ana-tomy.co.

Keep your postal receipt until we safely receive your parcel. In case of any issues, this will be helpful.